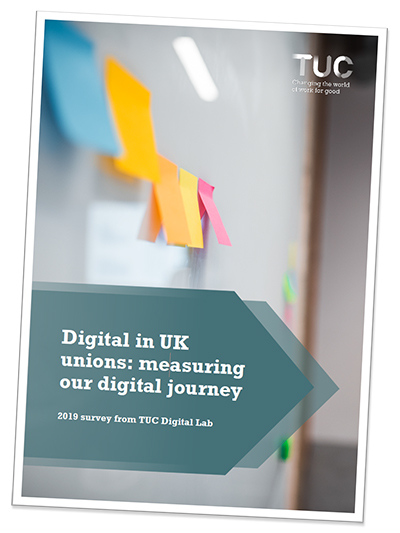 In summer 2019, the TUC Digital Lab worked with digital consultancy Outlandish to conduct a survey and research into UK unions current digital capacity and priorities.
You can download the full report "Digital in UK unions: measuring our digital journey" as a pdf file below.
It is hoped that this learning will help the TUC and affiliated unions to improve their impact by:
Benchmarking the state of the movement for future analysis.
Identifying and sharing best practice.
Identifying areas where the TUC and other organisations can support unions most effectively.
Predicting future trends and needs.
Please contact us if you need this or any of our reports in a different accessible format.